This home is kaleidoscopic in design and celebrates all the mayhem and mischief of raising kids, aimed to bring families together across every stage of life, and every stage of day.
The NEST display home from Webb & Brown-Neaves is situated in beautiful Treeby
We have incorporated a vast range of our luminaires throughout this project, both inside and across the exterior. The living room, bathrooms and bedrooms all have inviting, ambient light produced by our Faze Pro Downlights, with the living room also including stunning accent light from our Vita Adjustable ceiling lights, against the stunning wall artwork. The kitchen includes a statement collection of our Faze Silo Suspension pendants above the island, for both aesthetics and task lighting when preparing meals. On the staircase we have installed our new Faze Step Round wall lights on every fourth step, this not only helps with safety at night but also adds a little extra to what might have otherwise been an overlooked space in the home. Another feature of Silo Suspensions can also be seen in the middle of the ceiling, this time using different lengths for a unique cluster design.
Interior Designer: Melissa Redwood Interior Design
Designed to bring kids and families together across every stage of life, and every stage of day.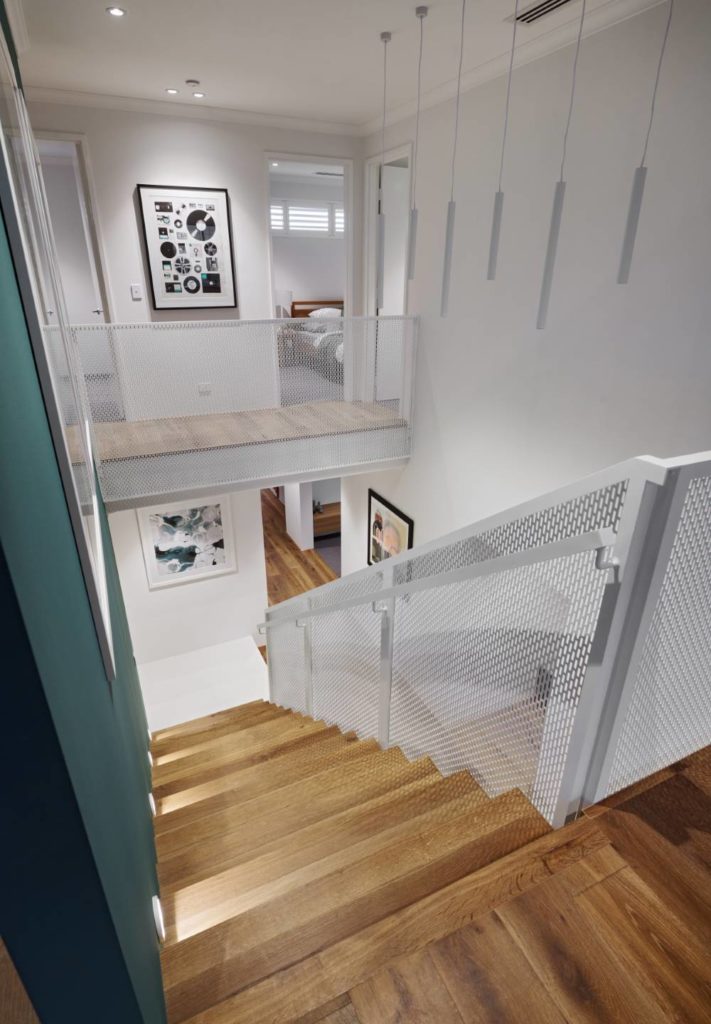 We're in Perth!
Our Showroom Opening Hours
We're open 8am – 5pm Monday to Friday and 8am – 12:30pm on Saturdays.
Our lighting consultants are always available during these hours to help you with any solutions you may need.
Need help? Read our FAQs here
MAKE AN ENQUIRY
Welcome
Create your Faze Lighting account by entering your details below