Inspired by the visual weightlessness, raw textures and flat surface love affair of the International Style movement, each space is stripped back to let life steal the limelight.
The Avant is a voluminous four-bedroom, three-bathroom display designed for families to flourish.
Our Edge 110 downlights are used throughout the Avant, providing excellent illumination and performance for everyday living. We have also changed up your average bedside lights with our Slide wall lights, with their unique rotating abilities they are perfect for both decorative lighting as well as task lighting such as reading in bed.
This home also incorporates one of favourite unique lighting designs, our recessed LED Strip, staggard through wood panelling in the ceiling, above the dining table. This is not only such an aesthetically pleasing installation but is also provides the perfect functional lighting for one of the busiest rooms of the home.
Interior Designer: Melissa Redwood Interior Design
For further information on either of these luminaires, or about the project itself, please click here and one of our experienced consultants will be more than happy to help.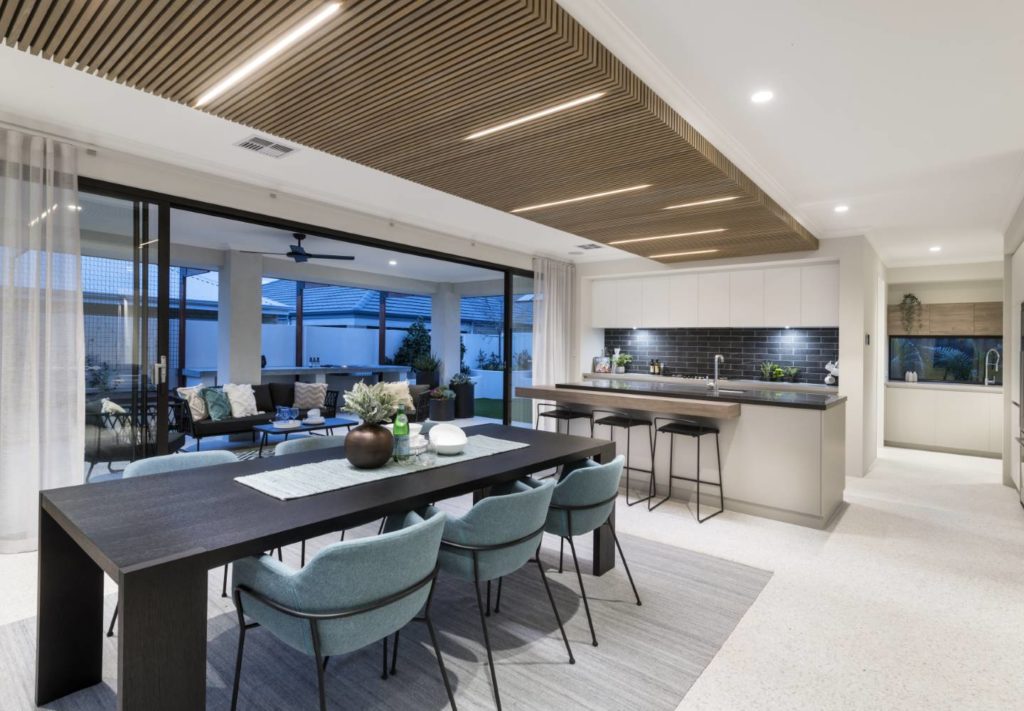 We're in Perth!
Our Showroom Opening Hours
We're open 8am – 5pm Monday to Friday and 8am – 12:30pm on Saturdays.
Our lighting consultants are always available during these hours to help you with any solutions you may need.
Need help? Read our FAQs here
MAKE AN ENQUIRY
Welcome
Create your Faze Lighting account by entering your details below