Perth City Beach Living
Giorgi's 2021 City Beach build is inspired by panoramic views of Perth's coast. This home fronts an unbroken view to the City Beach coastline and gracefully blends the relationship between its curves and straight lines.
We have incorporated a vast range of our luminaires throughout this project, to highlight and enhance its features both inside and out. Our Edge 100 are throughout the interior of the home for various accent and ambient lighting. The Vita Track has been used not only for ambient light but to also highlight a stunning piece of art in the living area. The Flow LED strip has also been used, with its extensive flexibility and it's waterproof rating of IP67 has been used in the unique circular shape of the shower's ceiling. The Flow has also been used to illuminate the entrance to shower to add to the ambient lighting within the space. Our Silo Suspension 60 pendants have been used to illuminate the bedside tables and then carrying on into the walk-in wardrobe, Luna Starlights and the Fusion COB 480 LED strip has been used to illuminate the vanity and shelving.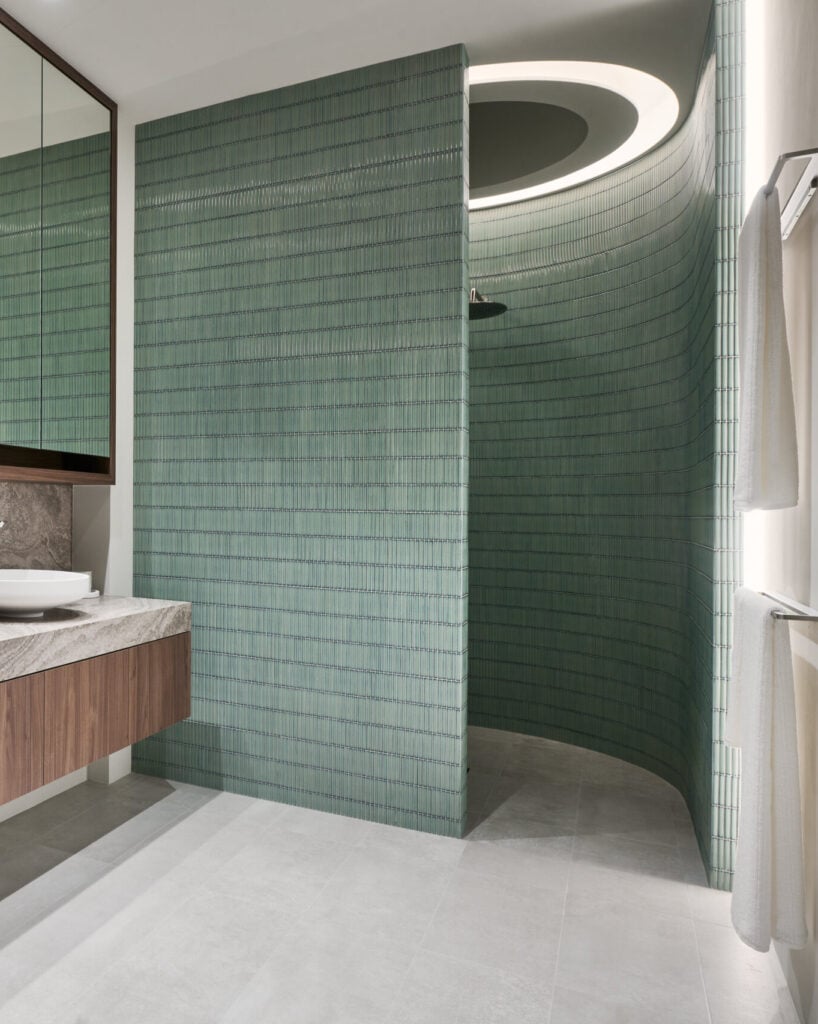 Products
Featured Products
We're in Perth!
Our Showroom Opening Hours
We're open 8am – 5pm Monday to Friday and 8am – 12:30pm on Saturdays.
Our lighting consultants are always available during these hours to help you with any solutions you may need.
Need help? Read our FAQs here
MAKE AN ENQUIRY
Welcome
Create your Faze Lighting account by entering your details below